The 6 Steps To Buying A Home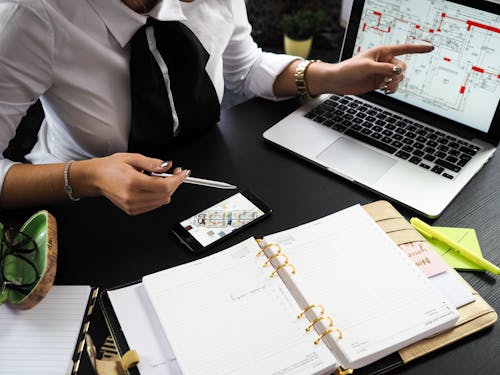 Buying a home is one of the most important decisions you'll ever make in your entire life. You shouldn't jump into it blindly. Here are some of the steps to take to ensure that you have the best possible experience.
Creating a Budget
An effective budget will allow you to plan out what type of house or condo you can afford. How much money can you put towards a down payment? How much can you afford monthly? These are important questions that need to be answered before you even start looking. Remember to factor in extra costs like strata, utilities, and property taxes. You should book an appointment at your financial institution to take the necessary steps to get pre-approved for a mortgage.
Decide on What You Want to Buy
After you have a budget in place, you need to decide which neighbourhood you want to live in. What area best suits your lifestyle? If you don't mind commuting into work then maybe you can live further out from the city in a more rural community. But if you love walking, hipster coffee shops, stylish restaurants, and the hustle and bustle then you should definitely look closer towards the downtown core.
Find the Right Real Estate Agent
The real estate agent plays a vital role in the process. The best real estate agents provide a combination of counselling, experience, and negotiating. There are so many factors to consider when you look for a real estate agent, but the most important thing is trust and rapport. You need somebody who you can confide in. If you don't know any good realtors then ask friends and family for recommendations. You should interview at least two or three before making your final decision.
This is where you get serious. A real estate agent will able to find you to a home that is right for you. Your real estate agent has access to listings that hopefully fit your criteria and together you can gather a short list of homes and make a well informed decision. Think about your budget, immediate needs, future plans and lifestyle, and make a checklist which you should take with you when you go house hunting.
Once you've found a home, you'll need to make an offer. A real estate agent is expertly trained and will prepare the offer for you, ensuring that you get the best price, and more importantly your finances are protected if, for some reason, the deal falls through or the new home doesn't past inspection, you aren't left with the bill.
Close the Deal and Move In

Your offer has been accepted! This is the exciting part. All the stress of bidding and finding out if you got the home or not. Your real estate agent and notary public or lawyer will do most of the closing work. But make sure to ask about any conditions of the agreement that require immediate action on your part. Before you know it, you'll be handed the keys to your new home.